Before you make the move, here are some tips to help you prepare for living in La Paz
La Paz, Baja California, Mexico has become a popular destination for visitors and expats looking to retire from around the world, and it's not hard to see why. With its desert/ocean climate, beautiful beaches, vibrant culture and low cost of living, La Paz offers a lot of appeal to those looking to start a new chapter of their lives south of the border. However, before you pack your bags and head to La Paz, there are a few things you should consider. In this article, we'll take a look at the top 6 considerations when planning a move to La Paz.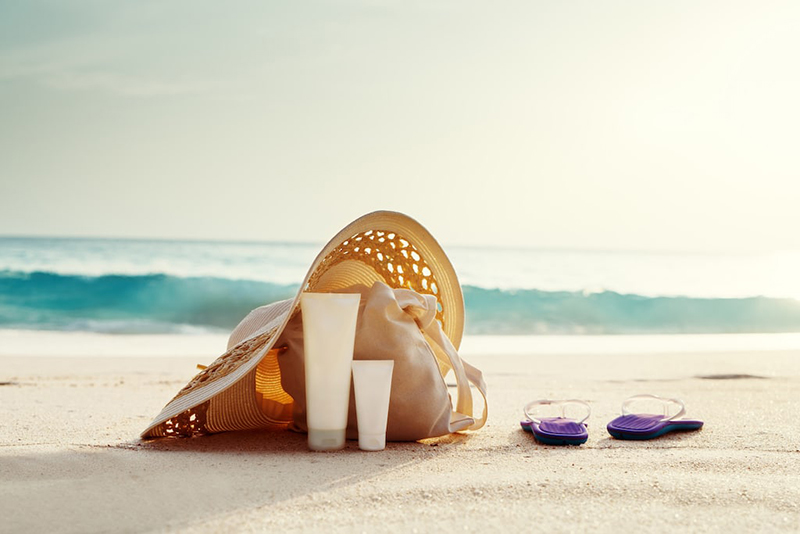 Immigration Requirements
One of the first things you'll need to consider when planning a move to Mexico is the country's immigration requirements. While many of our seasonal residents are used to coming and staying for up to 180 days on Mexico's Multiple Migratory Form (FMM card), Mexican immigration has been cracking down more on this practice, and there is no guarantee anymore that you will be granted the full 180 day stay when you get your FMM stamped at the border. If you're planning on moving to La Paz, you'll want to obtain a temporary or permanent residency visa. The type of visa you'll need will depend on your situation, so it's important to do your research and determine which visa is right for you. You may want to consult with a qualified immigration attorney who can guide you through the process and help you avoid any potential pitfalls. There are several who can help, we recommend Baja Paperworks or local concierge, Blanca Corral (blancacorral@hotmail.com).
Location
You know the saying: real estate is all about location. La Paz is a city of 250,000++ residents and the capital of the state of Baja California Sur. Unlike many smaller tourist towns, La Paz has a large and varied population, with many different neighborhoods, called colonias, offering different amenities, benefits and drawbacks. Where you choose to live depends on several factors, including your lifestyle, budget, transportation requirements and more. Whether you want to be walking distance to downtown restaurants and the malecón, close to La Paz's most popular beaches, or you envision a quieter place with a bigger yard for pets, you can find what you are looking for here in La Paz. For more information on the different location options in and around La Paz, read our blog post, "Are You a City Mouse or a Country Mouse" here.
Cost of Living
La Paz is known for its low cost of living, which can be a big draw for residents in the US, Canada and other countries who are looking to stretch their retirement dollars. Average utility costs, health care and other recurring costs are generally much lower here. However, it's important to keep in mind that the cost of living can vary greatly depending on where you choose to live in La Paz, the type of home you want, and your appetite for travel, dining out and other pursuits which can drive up your cost of living. Due to the increased recognition of La Paz as a great place to retire, the average costs of both rentals and home purchases have been rising steadily over the past few years, and  inventory has become less available. Take some time to research the cost of living in the areas you're interested in and create a budget that reflects your needs and lifestyle. You can read more about the Cost of Living in La Paz in our blog post here.
Healthcare Options
Another important consideration when moving to Mexico is healthcare. In general, the health care in La Paz is excellent, with several private and public hospitals throughout the city, as well as walk-in clinics like this one. Routine healthcare and dental care tend to be very affordable, so many expats simply pay cash for their visits. For example, a routine dental cleaning may cost the same as your insurance co-pay in the US, so it makes sense just to pay cash for the visit. While public healthcare is available for residents, for more extensive healthcare needs, many choose to purchase private health insurance, and there are several different options available. It's important to research the availability of medical facilities in the area you're interested in and consider any pre-existing conditions you may have that may affect your care. To learn more, you can read our blog post on Healthcare in La Paz here.
Language and Culture
Mexico is a rich and diverse country with a unique culture and history. While this can be a big draw for many expats, it's important to be prepared for the language and cultural differences you may encounter. Spanish is the official language of Mexico, so if you don't already speak Spanish, it may be a good idea to start learning before you arrive. In some tourist destinations, you can get by with speaking only English, but in La Paz and other less touristy areas, you will need at least some Spanish to help you navigate the local stores, markets, and services. It's also a good idea to familiarize yourself with Mexican customs and traditions so that you can better integrate into your new community. For example, new arrivals to La Paz are often surprised when they learn that on weekends, many local Mexicans blow off steam by having parties that last late into the night, with loud music playing into the early morning hours. Barking dogs are not considered anything out of the ordinary, and if you are in a more rural area, you'll hear roosters crowing in the early morning hours, too! Complaining to your neighbors based on your expectations of "what it's like back home" isn't going to help you adjust to your life here, so take the time to ask questions and get to know the local customs. The local residents here tend to be very warm, friendly and welcoming, so establishing communication and adjusting your expectations accordingly are the keys to finding your happy place here in La Paz.
Safety and Security
Finally, questions about safety and security are common when planning a move to Mexico. Mexico is a very large and diverse country, and just like any other country of its size, there are areas that are very safe as well as those that are more prone to crime. La Paz literally translates to "The Peace" in English, and it lives up to its name as a very safe and peaceful city. Visit the Malecon at night and you'll find families with small children strolling, biking, and enjoying the view until well after midnight. As with any location, it's important to use common sense, and take the same precautions you would in your home country, such as avoiding certain areas at night, installing basic security measures in your home, and understanding and obeying local laws.
In conclusion, moving to La Paz can be an exciting and rewarding experience, but it's important to take the time to plan and prepare for your new life south of the border. By considering the factors we've discussed in this article, you can help ease the transition to your new home in La Paz. Questions? Visit our Frequently Asked Questions page, or email us at info@bajaliferealty.com.
We moved here. You can, too!